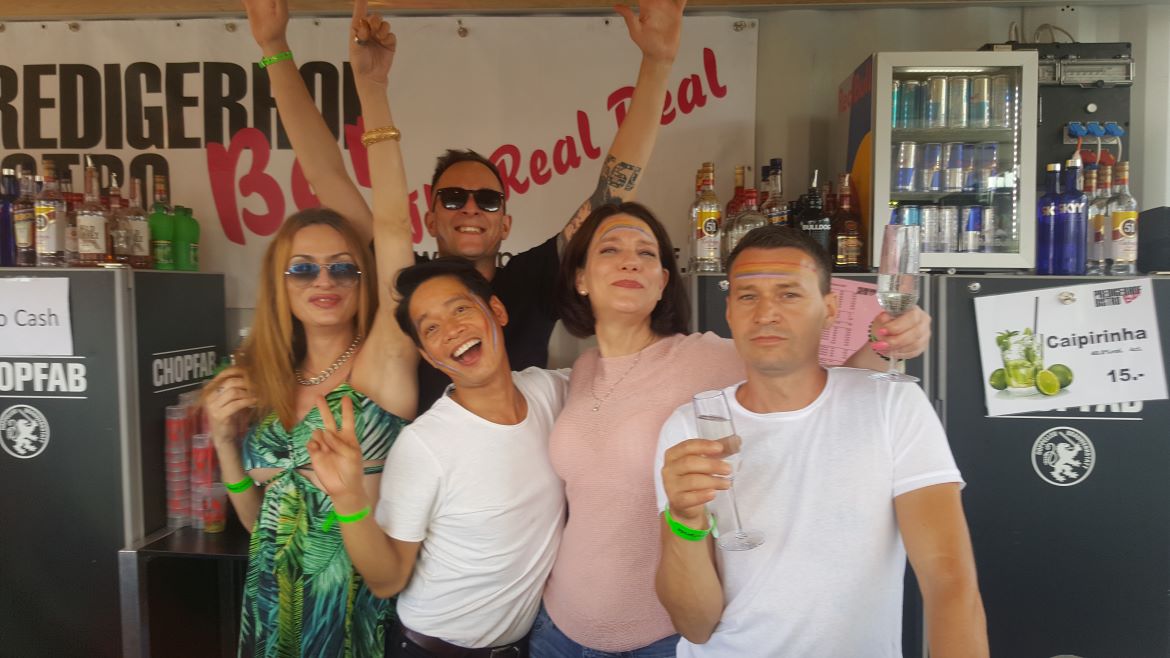 June 15 and 16, the Pride Festival takes place at the Kasernenareal.
Friday, June 15 from 5pm to midnight
Saturday, June 16 from 2pm to midnight
As in the past few years we will run two booths: The food booth with Thomy's Älplermakkaronen is located on the rear area just left to the tunnel.
The drinks booth is located on the stage meadow and is about twice as big as last year.
We are looking forward to your visit!

On August 31, the Qualifiers for next year's soccer World Cup restart. And even though we are not a sports bar, of course we will be showing the four remaining matches of the Swiss National Team live on both our screens – with the qualification chances being quite splendid, actually!
more info